Wedding Packages and Specials
HIGH SIERRA SUMMER WEDDING SPECIAL
Fate brought you together. Destiny brings you here. Our High Sierra Summer Wedding Special provides a forever stage for the first day of your lives together. It's a great time to invite your friends and family to celebrate your new beginning in one of the most stunning environments in the world.
Save 50% on wedding venue rental, July-August. Enjoy both the natural wonders of the High Sierra and big savings.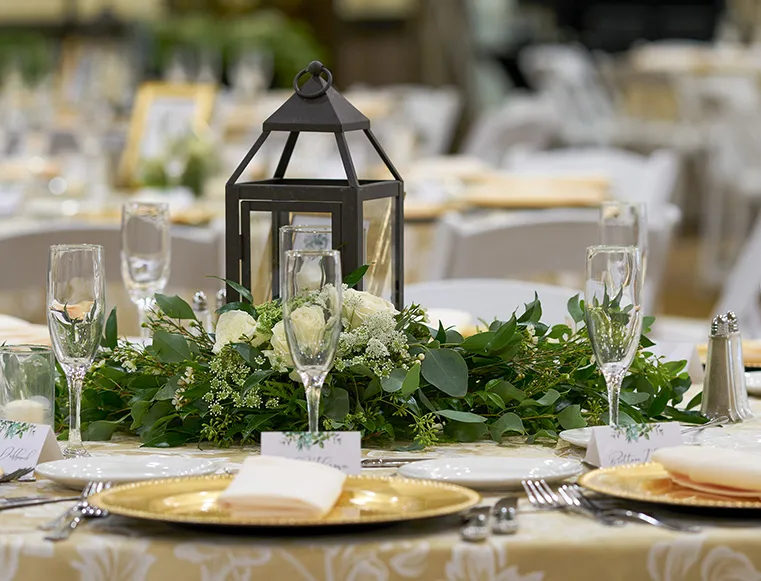 YOSEMITE WINTER WEDDING SPECIAL
Yosemite in winter offers a magical setting for your wedding celebration. Celebrate your union in the cozy intimacy of winter and enjoy significant savings. 'Tis the season for the perfect wedding!
Save 10% off food and beverages minimum as a part of your wedding package and have your venue fee waived when you have your wedding at Tenaya at Yosemite, January – March.
Testimonials
"A marriage ceremony in Yosemite National Park is a dream that comes true for hundreds of happy couples every year. But for Kathryn "Kit" Ho and fiancé Jeff Turley in October 2013, the dream threatened to become a nightmare as their months of planning were derailed by the federal government shutdown. They were expecting 100 guests — some from as far away as Korea or from across the other side of the United States — for the wedding and reception at the Delaware North Companies Parks & Resorts-operated The Ahwahnee. Before the end of the first day of the government shutdown, staff at The Ahwahnee and its sister property Tenaya Lodge at Yosemite had worked out a plan to relocate the ceremony, reception and guest lodgings. Every detail would be replicated for the soon-to-be Turley duo at Tenaya Lodge, just outside of the park's boundaries.
(continued…)
The two lodges proposed their plan and the couple said "we do." Everything from the aisle and altar to the wine list, menu, flowers and table settings were made to match the original plans. "The groom called me first thing Monday to tell us what a wonderful and magical weekend wedding they had at Tenaya Lodge," said Kevin Andersen, a senior sales specialist with Delaware North Companies Parks & Resorts in Fresno."Both the groom and bride were thrilled with their wedding reception and pointed out, specifically, the professionalism, attention to detail by Tenaya staff, food and beverage service, wedding setup by by Tenaya catering, and their lodging rooms and suites. All wonderful and exceptional."
—  Kathryn "Kit" Ho and fiancé Jeff Turley 
"I was recently married at Glacier Point and had my reception at Tenaya Lodge. It was a wonderful event. The conference services department was a huge help and did a wonderful job at catering to my requests. Many of the guests commented it was the best wedding food they had ever tasted and the appetizers were good also. The hotel is beautiful and all of our out-of-town guests had a wonderful time in Yosemite."
— Erin, Sunnyvale, CA
"My husband and I booked our honeymoon at another lodge. After having several problems with the hotel, we ended up searching for a new lodge only a day into our honeymoon. We were delighted to meet the staff at the front desk who assured us she could find us a room. She sent us to the bar and grill for lunch and the friendly staff continued… we met a great waiter who called and made us dinner reservations at your best table. A beautiful room was arranged with champagne, strawberries and truffles. At every step of our stay we met a kind and friendly staff member who made us feel like family. The warm and cozy environment of the Tenaya saved our honeymoon! We have told friends and family about the great experience and would recommend the Tenaya Lodge as the best place to stay in Yosemite. If you are looking for a warm and cozy lodge that delights the eye with amazing views and a friendly staff that welcomes you like family then the Tenaya is the place for you! Thank you again to everyone who made our stay wonderful. We will cherish our memories at the Tenaya; you truly made our honeymoon special…."
– The Kathka's, California